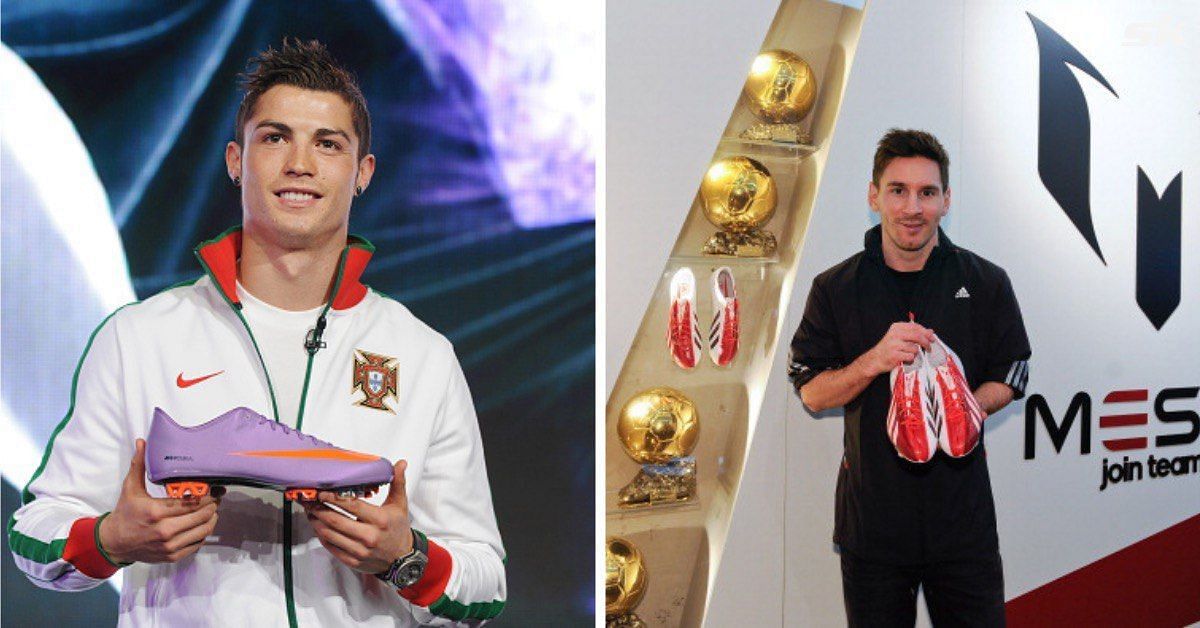 Adidas release statement from Lionel Messi after it was reported that Nike were happier to keep Cristiano Ronaldo
Sporting goods maker Adidas has hit back at claims it was worried about Lionel Messi's shy personality when he signed from Nike in 2006. Their comments came after it was reported that Nike were happier to keep Cristiano Ronaldo as Messi.
In their new book titled 'Messi vs. Ronaldo: A Rivalry, Two Goats and the Era that Reshaped the World Game', Jonathan Clegg and Joshua Robinson make some interesting claims.
According to their book, Nike, who once had both Lionel Messi and Cristiano Ronaldo on their roster, weren't too worried after losing the former to rivals Adidas in 2006. It has been claimed that Nike believed Messi had very little social personality, and the belief was also shared by Adidas.
The German brand has responded to the claims, insisting the company is delighted and proud to be associated with Messi for over 16 years. In a statement to the Mirror, Adidas revealed:
"We are extremely proud of our long-standing relationship with Lionel Messi."
He further noted:
"In 2006, we were able to offer him a range of innovative shoes tailored to his game, the F50 range, as well as tell his story in our global brand campaign, Impossible is Nothing. Our partnership has gone from strength to strength and we continue to be impressed with his outstanding performance. »
According to the book, Messi's side cut ties with Nike, who had him with Cristiano Ronaldo for three years, over a minor issue. Messi's father Jorge asked Nike to send more sports equipment which fell on deaf ears. The apparent snub, combined with the lucrative offer from Adidas, forced Messi to switch sides.
---
Cristiano Ronaldo and Lionel Messi earn unimaginable sums from sponsorship deals with Nike and Adidas
In a 2021 report, The Sun shed some light on the money Cristiano Ronaldo is earning from his contract with Nike. According to the English outlet, the Manchester United star, who is Nike's highest-paid athlete, is on a base salary of around £14.7million a year.
Ronaldo signed a 10-year contract with Nike in 2016 worth £147million. The Portuguese reportedly earned £18.3m in 2016 and 2017, getting a big bonus for winning the Ballon d'Or.
Lionel Messi, on the other hand, is also earning handsome compensation from his sponsorship deal with Adidas. The Paris Saint-Germain (PSG) ace signed an enhanced lifetime deal with the German brand in 2017, agreeing a staggering £22.09m/year deal (via Insider).
Edited by Sushan Chakraborty