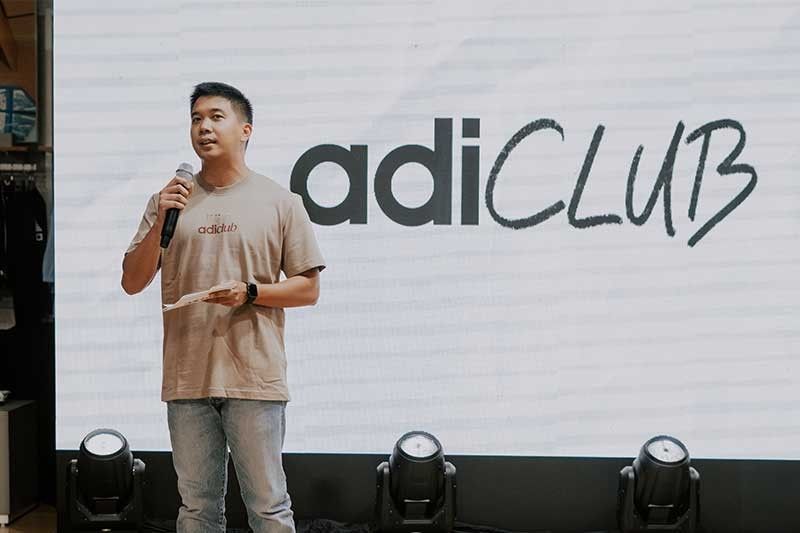 Sports brand adidas launches new "adiclub" membership program
MANILA, Philippines — Filipino consumers of sports brand adidas are getting a treat at the end of the month with the launch of adiclub, adidas' newest membership club.
Through the Membership Program, consumers will be able to enjoy exclusive access to member-only benefits, promotions, merchandise discounts and brand experiences.
Officially launching on June 29, the member benefits include special access to products such as shoes, apparel, and more, which will only be available to adiclub members.
Invitations and tickets to premium adidas events, free concerts, games, meetings with adidas athletes, can also be obtained through the adiclub rewards system.
The most appealing perk for members, however, is "Hype Access," or the ability to purchase the most sought-after limited-edition adidas apparel, such as Yeezys and items from the Pharrell Williams and IVY PARK collections.
With the increasing difficulty of getting your hands on these sought-after products, adiclub offers unique benefits to its members.
In addition, members also benefit from members-only promotions, free delivery when shopping online through the adidas website and app, priority customer service, early access to releases and the free customization from Maker Lab.
adidas hosted an exclusive launch for influencers and celebrities to get acquainted with the new membership program earlier this week at the adidas Brand Center in Glorietta.
Joining adiclub is free and there will be four levels of membership which will unlock various rewards at each level.
Members can unlock new levels by earning points through purchases at adidas.
Entries will be available from June 29 on adidas.com.ph and via the adidas app.