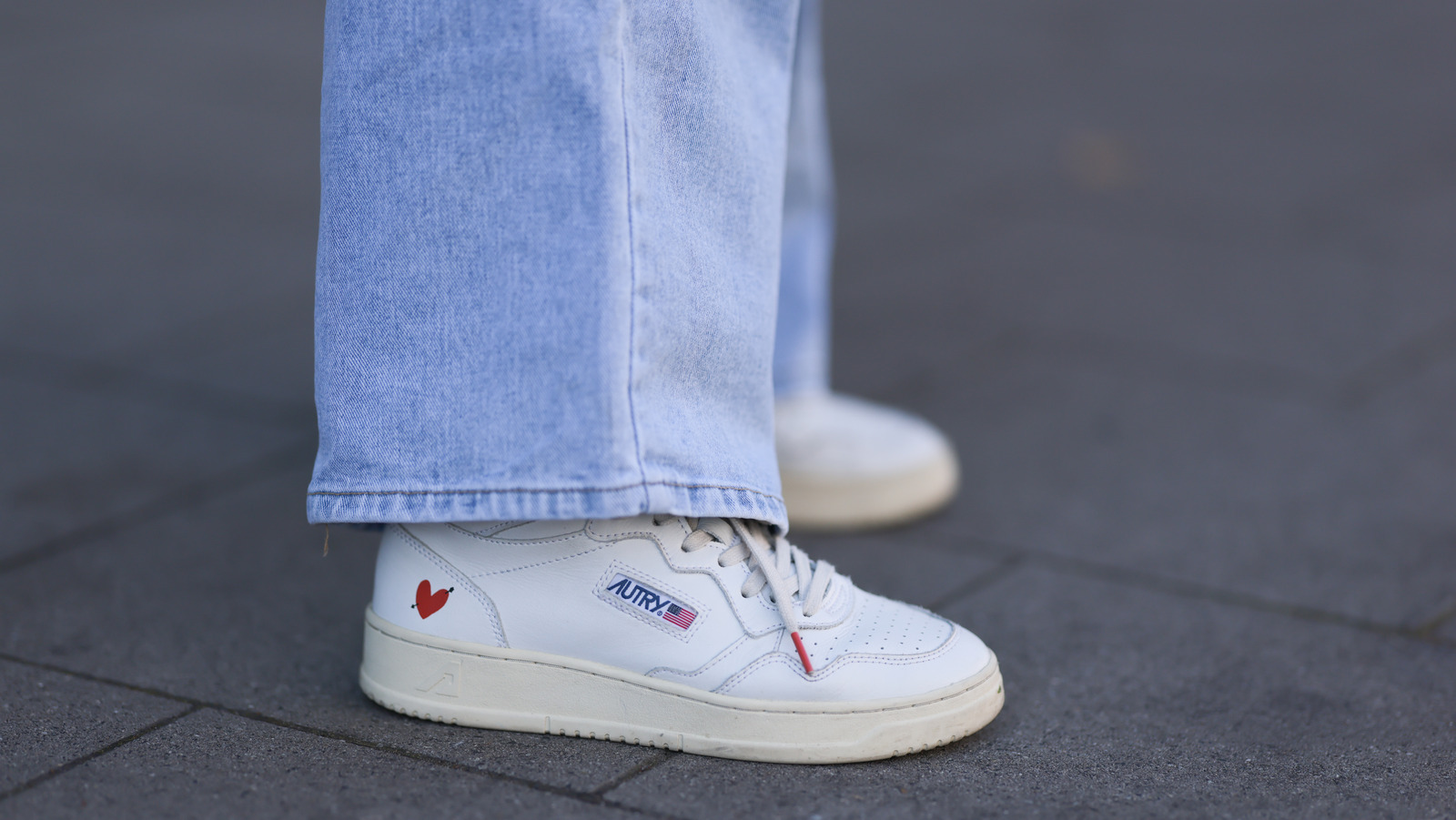 The sneaker trends that will define the rest of 2022
Jeremy Moeller/Getty Images
Used only to protect the feet in the past, shoes today have a much more figurative power: making or breaking an outfit. This must explain why we all have so many in our closets.
There are so many little details that can make a big difference in a shoe's basic silhouette. Once a new detail hits the market, it seems like every designer suddenly has their own version. We see this happen most often in the world of classic sneakers. The most famous sneaker brands in the world, from Nike and Adidas to Yeezy, regularly release new models that influence the market. And don't expect the momentum to slow down anytime soon. The sneaker market is expected to be valued at $120 billion by the end of 2026 (via Statista).
If you're ready to become a sneakerhead and try out the latest trends, we've got you covered! We've picked five of the hottest sneaker looks that will define the rest of 2022.
Shades of brown
The color brown has made a comeback in the fashion world. Tyrell Harriott, founder of underground brand TYRELL, told the Zoe Report that brown "is understated enough for people who can't wait to add more color to their wardrobe without it being intimidating." Of course, sneaker brands were happy to jump on the brown bandwagon, offering the neutral option in many of their designs. A good example of this? New Balance with its classic 574 sneakers.
Retro atmosphere
"Retro [styles] and much-loved silhouettes from previous years will make an appearance [in 2022] while the outfits draw inspiration from decades like the 1990s and early 2000s," said GOAT merchandiser Annie Burton in an interview with Who What Wear. As with everything in fashion, what really happens happens. The sneakers have been on everyone's radar. Vintage primary color details and chunky soles are a common retro theme on sneakers this year.
Platforms
Platforms are the most edgy style of the year. The extra height is flattering on almost any type of shoe, but especially on sneakers. The platform sneaker trend seemed to explode with the appearance of Converse's Chuck Taylor All Star Lift Platform Sneaker, which was trending on TikTok and Instagram. There were over 21,000 posts under the #converseplatform on Instagram alone. These shoes don't seem to be going away anytime soon and are on our list of the hottest for fall.
Low shoes
Truly, low-top sneakers will never go out of style. Low-top sneakers first appeared in the late 1800s with rubber soles and canvas uppers (via Fact Monster). These are still worn regularly today due to their incredible versatility. Wear low shoes with a dress to make your look more casual or use them to complete your running outfit. Beautiful, minimalist low-top sneakers are made by almost every shoe brand and are a necessity for your 2022 wardrobe.
Running shoes
Just like you don't have to exercise to wear sportswear, you don't have to be a runner to wear running shoes either. The running shoe we wore in college gym class has now become a staple of cool it-girl fashion. From Balenciaga to New Balance, every popular brand has released a cutting-edge running shoe. Influencers and celebrities alike are taking notice, even fashion icon Hailey Bieber was spotted wearing Balenciaga running shoes earlier this year (via Footwear News).