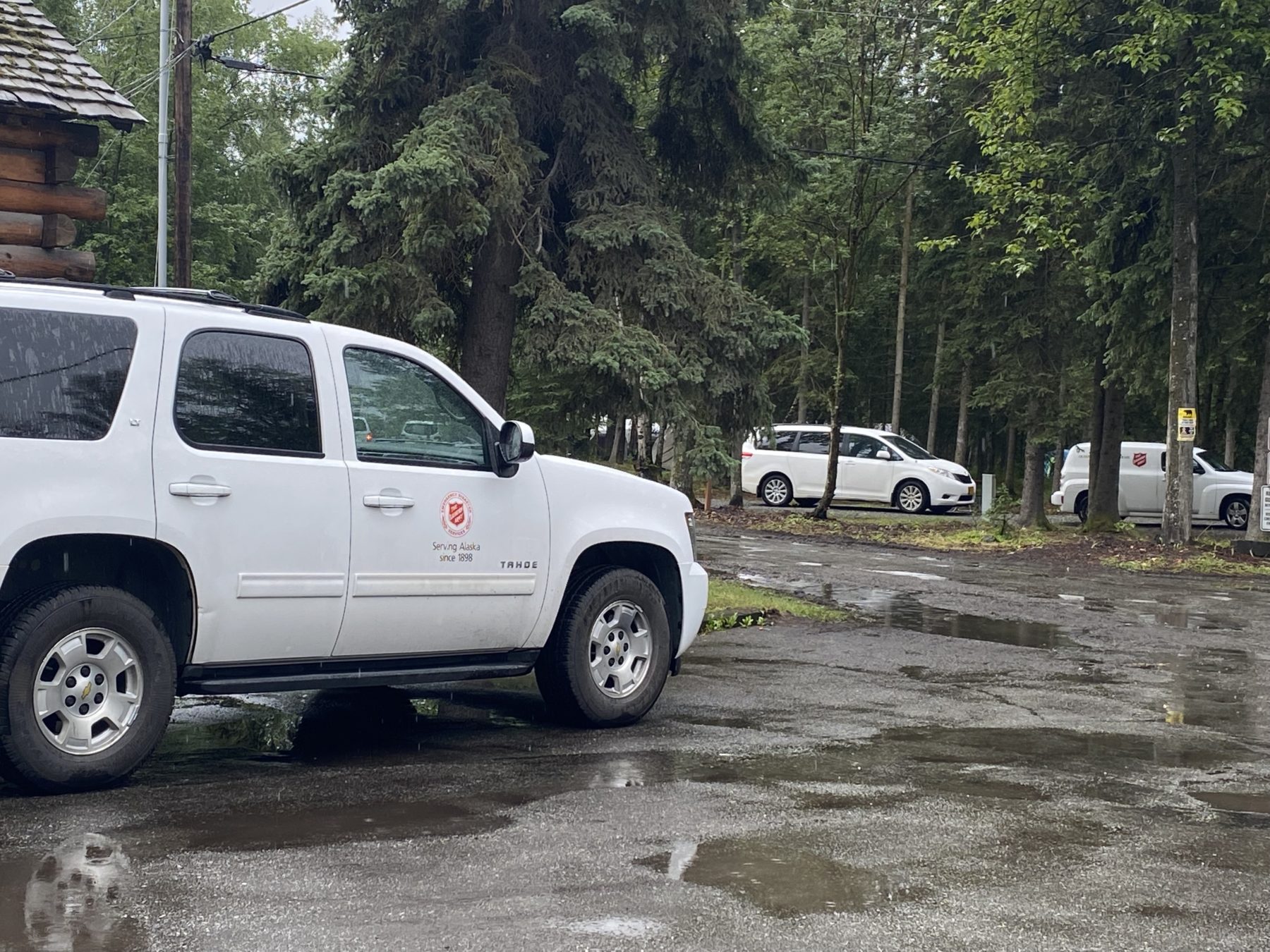 Thirty-two people, including four families, moved from a homeless campground to conventional shelters
The Salvation Army, which provides coordinated care services at Centennial Campground, said 34 people, including four families, were moved Thursday to family shelters at McKinnell House, Clare House and other semi- permanent.
Centennial Campground serves as a licensed homeless campground in Anchorage. Leftists call it a "concentration camp."
"Last night at 5 p.m. there were no more children at camp," said Lt. Col. Doug Tollerud, Salvation Army Alaska Divisional Commander.
About 180 campers remain at Centennial, 75% of which come from illegal campgrounds in the woods around Anchorage, and 56 from the now closed Sullivan Arena, which was taken over by Mayor Ethan Berkowitz in 2020 to house the sans -shelter, transients and wanderers. .
"I am grateful to all of our community partners who stepped up immediately to place people in shelters, services and permanent housing at Centennial Campground," said Mayor Dave Bronson. "As we work together collaboratively to continue to make placements, this speaks to Anchorage's heart in helping our city's most vulnerable access safe and effective solutions."
The Salvation Army also makes it easy to manage donations for the campground.
The Salvation Army is asking people to bring donations to the secure Salvation Army Campus – McKinnell House – located at 1712 A Street, Anchorage, AK 99501, to maintain organization and prioritize incoming items. The Salvation Army requests that no donations come directly to the campground due to limited storage there.
Three or four Salvation Army vehicles, pictured above, were at the campground Friday morning, and parks and recreation staff drive through the campground every hour picking up trash, checking for food that might attract bears and help campers. The town distributed more than 100 bear-proof cans to campers. Security is on site. The Anchorage Coalition to End Homelessness is on the sidelines, has not committed to helping campers at this time because the group opposes the campground for political reasons. Its CEO is Assemblyman Meg Zaletel, who strongly opposes everything the Bronson administration does.
Donation priorities:
• Portable lamps (battery operated) or flashlights
• Rain ponchos
• New or slightly used sweatshirts and sweatpants
• New or slightly worn tennis boots or shoes
• Bus passes
• Gas cards
• Camping mat (under the sleeping bag)
Refrain from making a donation:
• Home electronics (toaster, microwave, etc.)
• Furniture/Mattresses
• Sheets
• Perishable or non-perishable foods
• Flammable liquids
• Sleeping bags
• Tents
• Tarps
All information relating to The Salvation Army's role as Client Care Coordinators at Centennial Campground, as well as information on in-kind and monetary donations can be found on their website at the link Centennial Campground information at Alaska.salvationarmy.org